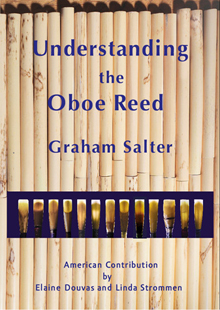 FOR SALE
LORÉE COR ANGLAIS / ENGLISH HORN BELL
In the design of recent years, including a vent for low-B (optional: this need not be connected for older instruments; the pad remains closed). When exchanged for that of an earlier instrument, this bell can hugely enhance sonority and presence. Rewardingly resonant, with a beautiful swirl in the grain. Used professionally in the recording studios and in top London orchestras.
Preserves or refines intonation around Middle E and F.
Please email to request a trial.
£500.00
Lorée H3 (92 mm externally). In very clean condition. (New price, £193.50). £135
Lorée H1 (88.3 mm externally). Very clean silver, cork somewhat short at the top. Warm-toned for a short crook. £135
Lorée H1 usefully sharper (87.1 mm externally). Very clean silver, cork a bit tired. Exceptionally warm-toned for a short crook. £135